Come see us on our two-week Florida Tour!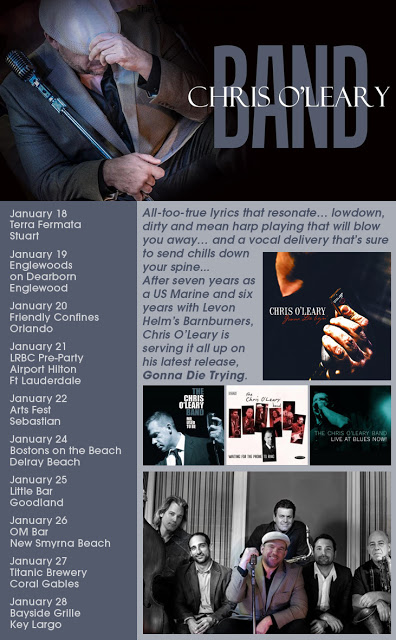 We're tak­ing the show on the road, going on a two-week tour of Florida start­ing Jan­u­ary 14 and going through Jan­u­ary 28. We'll be play­ing in some of Florida's best blues clubs from New Smyrna Beach to Key Largo on the Atlantic coast and Engle­wood to Marco Island on the Gulf coast. On the way down to Florida, we'll be stop­ping in clubs in Wash­ing­ton DC, Bal­ti­more, and Rich­mond. We'll be play­ing all your favorites from our first four CDs plus some new tunes on our upcom­ing fifth CD.
Please check the cal­en­dar and come on out and see us if we're in a town near you. It's gonna be a whole mess of fun!